Meet our keynote speakers …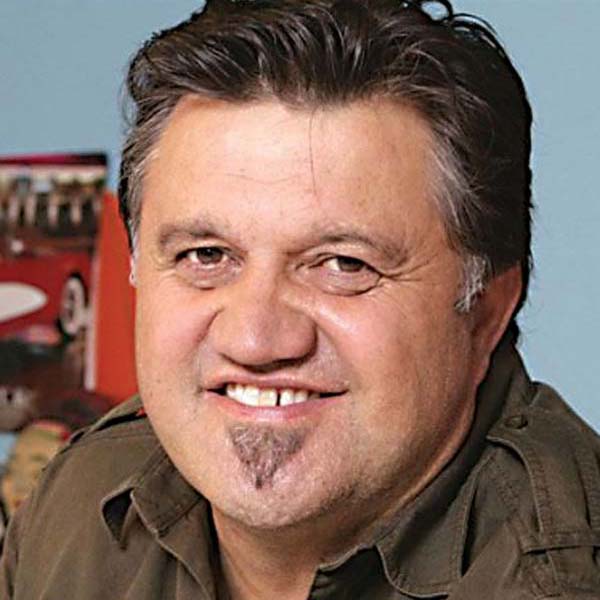 Pio Terei
Pio's numerous appearances as an actor, comedian, musicain and radio and television host over the last two decades have established him as one of New Zealand's most popular and personable entertainers and MCs.
His starring roles in locally produced shows such as It's in the Bag, Tangaroa, Are We There Yet?, My Kind of Kai, Intrepid Journeys, How's Life, Spin Doctors & Matuku have made him a familiar face with an appeal that spans generations. He has twice won Best Comedy Performer at the NZ Film and TV Awards, with his series PIO also winning the Best Comedy Programme at the aforementioned awards. Pio also appeared on screen in the feature film Spooked and the television film The Man Who Lost his Head, further cementing him as a talented and valued screen presence internationally as well as in New Zealand.
His many years of experience behind the scenes as a producer, company director and programme creator for Pipi Productions and 4 Winds Films has given him valuable business insights and built on his ability to relate to a wide variety of audiences.
Pio is a passionate Positive Parenting advocate and spokesperson and has presented No Sweat Parenting shows around the country for many years, as well as helping to write and present a series of the same name for Maori Television.
As a result of these ongoing successes and his natural affinity with people Pio is in very high demand as a MC and keynote speaker for corporate events and community functions throughout New Zealand, Australia, Asia and the Pacific.
Pio was deservedly appointed a member of the New Zealand Order of Merit in the 2012 New Year's Honours List.Over the last 15 years Pio has been entertaining audiences nationwide on parenting, relationships and living through depression and grief. He is passionate about NZ families and the wellbeing of the people of Aotearoa. "We live in the best country in the world, but sometimes we forget it."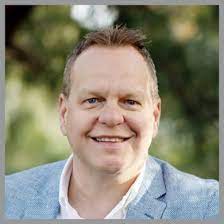 Gavin Grift
Gavin Grift
In the beginning, Gavin worked as a classroom teacher, and later as a school leader, before realising he could make an even bigger impact by teaching the educators themselves. Since then he's worked as a behaviour management consultant at troubled schools in the UK, presented at conferences in the US and Sweden, and spent four years teaching cognitive coaching methods to educators at Singapore's largest international school.
Gavin also was instrumental in leading the implementation of the Professional Learning Communities at Work® process in schools across Australia, and until 2018, was managing director of Solution Tree Australia.
These days Gavin is busy crisscrossing Australia, delivering his renowned keynote presentations, seminars and coaching services to thousands of educators.
Gavin strongly believes that all students should have the same chances of success, but this is often dependent on the teacher they get. His mission is to help reduce 'teacher lottery' by developing teachers and leaders through transformational programs that focus on coaching, collaboration and teaching practice.
He's also a best-selling co-author, with nine educational books under his belt, including Teachers As Architects of Learning, Five Ways of Being and Transformative Collaboration.
Gavin is also a mad-keen AFL Geelong Football Club supporter, enjoys playing tennis with his three kids, eating Mexican food of any kind and indulging in all things 1980s.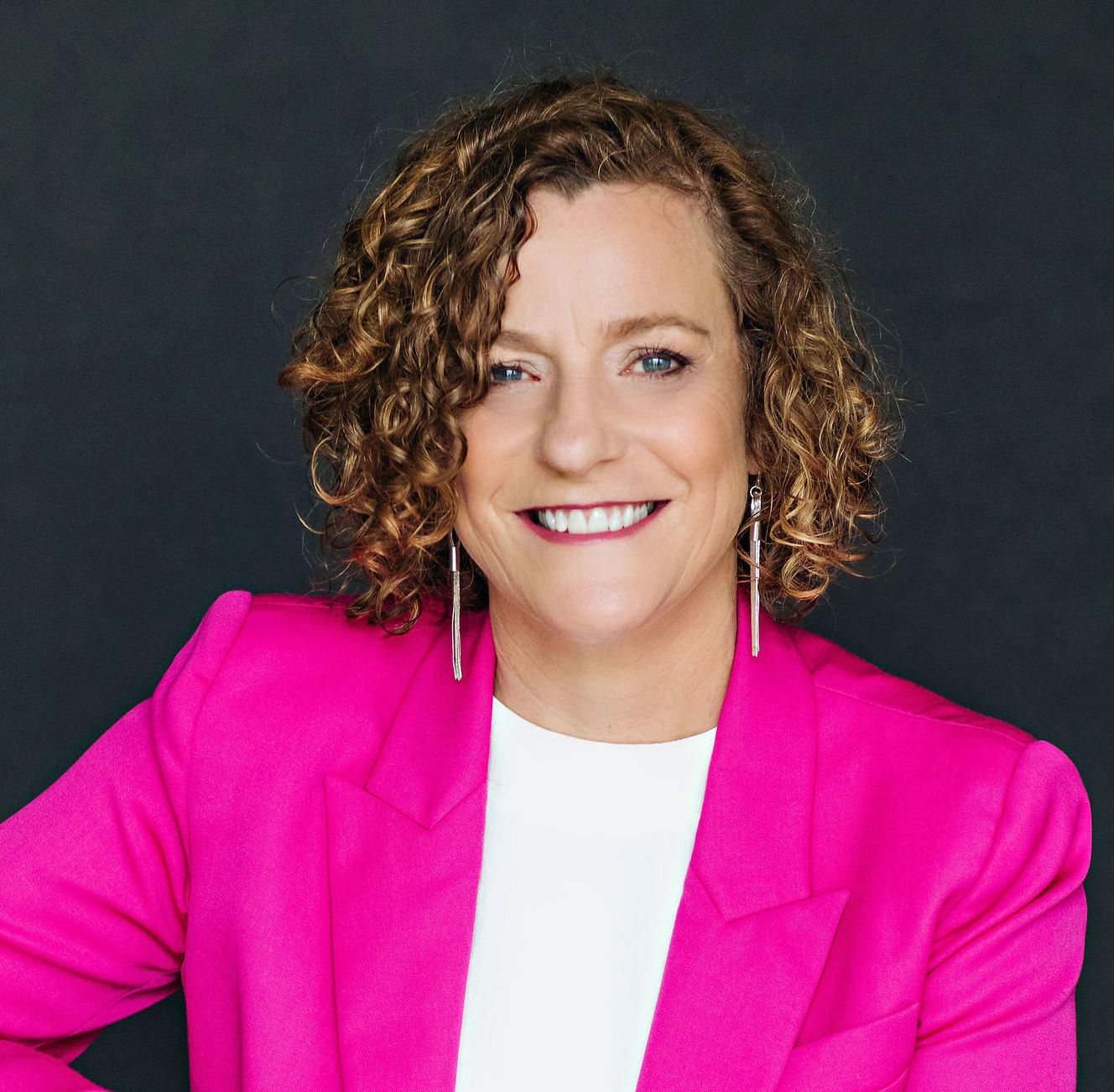 Tracey Ezard
Tracey's passion is working with leaders and their teams to build a strong cultures of trust, collaboration and learning.
This has powered her research and development of her Ferocious Warmth Leadership approach. She believes great leaders have deep connection with their teams, as well as the courage to face challenges and inspire their people. They are skilful collaborators. Leaders who are ferocious and warm in harmony, not in competition, focussing on both results AND relationships. These leaders are first and foremost learners, willing to change and adapt to transform the way we work.
Tracey works with senior leadership teams, whole organisations and systems to create environments of safety and stretch through leadership and collaborative learning cultures.
Using evidence based approaches from the latest findings in leadership, emotional intelligence and neuro-leadership, she also develops her own thought leadership based on observation of excellence in practice.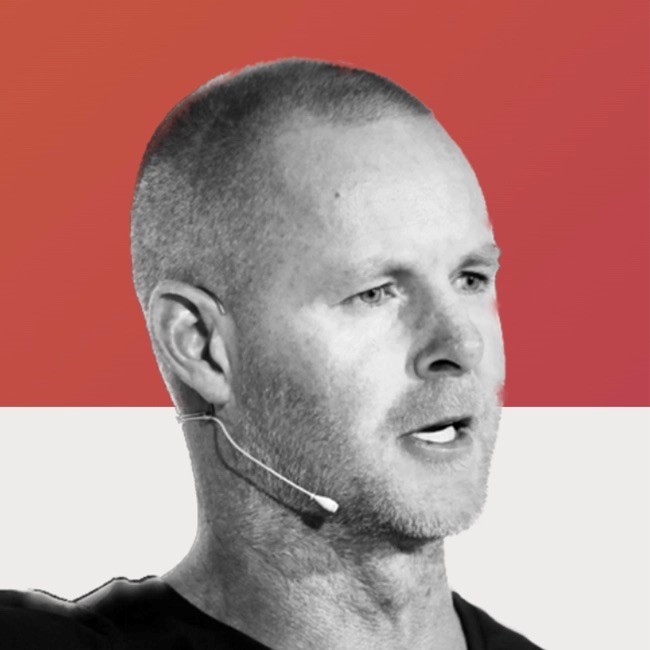 Dave Wood
Dave Wood
Dave is a specialist in stress mitigation, recovery and mental preparedness for athletes, innovators, leaders and those in the pursuit of optimising their health and performance.
Dave has an in-depth understanding of the human body systems and how they are interconnected and the importance of balancing the body for sustainable peak physical and mental performance.
Dave combines theory-based knowledge and practical experiences gained from 12 years as an Intensive Care Paramedic and Professional Ocean Lifeguard. In these roles, he was required to respond with high acuity to high pressure situations and critically unwell patients. In these roles he acquired and honed his skills in stress mitigation and ability to remain calm and focused under pressure.
Dave runs his own business in human performance, mentoring some of the world's most elite level athletes in a diverse range of sports from the UFC, sailing and football, to name just a few. He has worked alongside organisations and companies, ranging in professions from lawyers, firefighters, navy personnel and web designers. The foundation of human performance is the same no matter the task.
Stacey Morrison
Stacey Morrison – Te Arawa, Ngāi Tahu
A well known television and radio personality, Stacey Daniels grew up in Christchurch attending Aranui High School and is a veteran of television and radio.
She began her career on the kids' show What Now when she was just 18. Since then, she has worked at a presenter as well as behind the scenes in such shows at appeared on Mai Time, In Focus, Marae Test the Nation, Celebrity Treasure Island, Showstoppers, Let's Cook and It's in the Bag amongst others.
Stacey is also a popular voiceover talent.  On radio, she been heard on Mai FM before moving to be part of the Flava, Classic Hits and The Hits.
She married Te Karere presenter Scotty Morrison in 2006 and they have 3 children.
Stacey speaks fluent Te Reo Maori and is very active in promoting Maori language, culture and health
Mike Allsop
Mike Allsop
Airline pilot, Everest mountaineer, adventurer and extreme marathon competitor Mike Allsop is an ordinary family man proving that anybody can accomplish extraordinary things.
Mike Allsop grew up in a single parent home in Auckland. Life wasn't always easy. But Mike never wavered in his dream of becoming an airline pilot with Air New Zealand. He single-mindedly pursued this goal, breaking it down into smaller parts then focusing on each step in turn. He began by obtaining a pilot's licence and a job with a small commuter airline. Things took a dramatic turn when a flight to deliver a Twin Otter aircraft from the USA to New Zealand led to a crash landing into the sea hundreds of kilometres off the coast of Hawaii in the dark of night. The US Coast Guard colonel who eventually rescued Mike and his crew commented that nobody else had ever survived a crash landing into that part of the ocean!
As well as becoming an Air New Zealand captain, Mike harboured another ambition. One day, he wanted to stand upon the roof of the world and summit Everest. True to form, he broke the goal down and gained the necessary skills and experience by testing himself on difficult and potentially hazardous climbs across 6 different continents. Many were usually only tackled by vastly more experienced climbers. However Mike Allsop is living proof that his philosophy of 'if you believe you can, you will'.
He has reached every goal in spectacular fashion, including becoming an international airline pilot with Air New Zealand and ascending Everest in an unguided expedition.
He has since gone on to conquer numerous other mountains, pitting himself against the limits of human endurance and the unpredictable weather conditions that abound at extreme altitudes. He's narrowly dodged a fatal avalanche in Peru, risked being shot in Russia and returned a replica of a stolen Yeti hand to a monastery in Nepal. Mike is also one of a handful of athletes who have ever run 7 marathons in 7 days on 7 continents. This raised NZ$75,000 for New Zealand charity KidsCan. Most recently, Mike returned to the Himalayas to run the world's highest marathon around Everest – a feat never before attempted. Backed only by a Sherpa team, he trekked to 5,630 metres above sea level. There he ran a distance of 42.2 kilometres
(22.6 miles) in temperatures of -30 degC (-22degF), setting a new world record. This feat is captured in the documentary film 'Chasing Altitude' aimed at young people everywhere, showing that they too can achieve their dreams and ambitions by overcoming the fear of failure and breaking each goal into a series of smaller steps.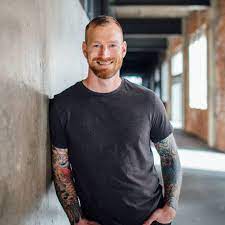 Dr Paul Wood
Dr Paul Wood
Paul spends most of his time facilitating leadership and emotional intelligence focused programmes across the private and public sectors. He works with everyone from the Hurricanes to Central Agencies of government. His charitable interests see him visit prisons and act as patron for START Taranaki, which helps at risk young men turn their lives around. Paul is also a regular contributor to the media. For more on Paul's thinking visit his Huffington Post blog or watch his viral interview on the AM Show.
Paul's presentation style is dynamic, humorous, and deeply authentic. He speaks to the human experience and provides practical insight on topics such as our capacity for change, how to cope with uncertainty, how to build mental toughness and resilience, the importance of self-reflection and personal accountability in growth, how to identify and maximize our potential, and how to turn adversity to your advantage.
If you're looking for a speaker who will challenge your audience and push the boundaries of the 'every day world we live in' look no further!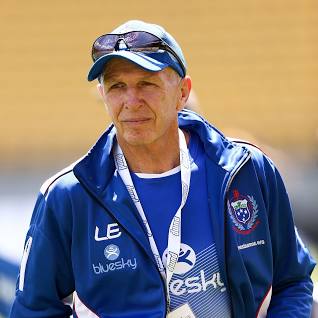 Sir Gordon Tietjens
Sir Gordon Tietjens is considered to be one of the finest coaches of any sport in the world.
Rugby achievements
He led New Zealand's dominating run in the world of rugby sevens throughout the 1990s and 2000s. In the fourteen years since the IRB Rugby World Series has been run, he has won twelve World Titles and four Commonwealth Games Gold Medals. He was named the New Zealand Rugby Union Coach of the year in 2010, recognised for guiding his team to a fourth consecutive Commonwealth Games gold medal.
Awards
In 1999 he was awarded the NZ Order of Merit in the New Zealand's Honours List and in 2007 the Insignia of a Companion of the New Zealand Order of Merit. In 2012 Gordon became the 49th inductee into the International Rugby Board's Hall of Fame. The commemorative cap and gold pin were presented at an awards ceremony at Twickenham, shortly after New Zealand clinched their 11th World Series title from 14 attempts. Gordon was further promoted in 2013 to a Knight Companion of The New Zealand Order of Merit for his services to rugby. In 2016 Gordon took up a new position as Coach of the Samoan national sevens team.
Current work
Gordon is known for his no nonsense leadership style and uncanny ability to spot raw new talent. Whether it's the motivation he injects into his teams, his refusal to accept anything but the best from his players, or his absolute belief in his ability to pick and coach people to be the best they can be, Gordon is a remarkable man with a remarkable track record in sport and working with winning teams.
Many of these principles have been mirrored throughout his 30 year career with Bay Engineers Supplies where he is currently the Strategic Sales Director.
Author
Gordon has written two bestsellers 'Titch, Sevens is My Game' and 'Legacy: Sir Gordon Tietjens'.
Gordon is a compelling and fascinating conference speaker and will motivate and inspire your team to achieve the most that they can.