Welby Ings
The creative leader: What does my creativity actually look like and how do I support creativity in others?
Welby Ings
This is a hands-on exploration of creativity  – and also what masquerades for it. You will be undertaking a series of short activities that reveal how compulsively creative your thinking actually is.
Linking rational and creative thought as integrated problem solving approaches, the session then projects outwards from your experience and considers how you might create learning environments where creativity grows with rational thought, not as an embellishment but as a fundamental aspect of intelligence.
BIO: Welby Ings was born in a small community in the South Waikato. He is the son of a shearing contractor and shed fleece-so. He excelled himself at Pukeatua Primary as bin monitor, having failed to learn any more than his two times tables and the how to memorise the entire content of The Hungry Lambs.
By the time he got to high school he could neither read nor write.
Unsurprisingly, Welby was expelled from Te Awamutu College and later suspended from Hamilton Teacher's College. His practice as a teacher has seen him reprimanded by the South Auckland Education Board, pulled before three boards of governors and two boards of trustees. He has been arrested three times. He has also been awarded the Prime Minister's inaugural, Supreme Award for Tertiary Teaching Excellence and numerous university medals for his contributions to research and reform.  He is an international consultant on creativity and thought and he supervises numerous doctoral research theses in these areas. He is a multi-award winning designer and his films have been shortlisted for the Oscars. In 2019 he was appointed by the Government to the Guardians Group overseeing educational reform in this country. Welby is an outspoken critic of performance-based assessment, ego-driven leadership and limited understandings of the complexity and wonder of intelligence.
… but he is also an incorrigible optimist with a deep respect for teachers.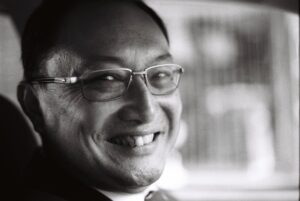 Meng Foon
Unconcious Bias
Meng Foon
Meng Foon has taken up the appointment of Race Relations Commissioner, after 24 years at the Gisborne District Council.
Mr Foon was elected as a councillor in 1995 and in 2001 he was elected Mayor, a role he held for 18 years. He is one of a handful of people of Chinese descent to have become a mayor in New Zealand. He is fluent in English, Cantonese and te reo Māori. As of 2019, he is still the only mayor in New Zealand who is fluent in te reo.
He is a member of a number of community organisations including the Ngā Taonga a Ngā Tama Toa Trust, the New Zealand Chinese Association, Aotearoa Social Enterprise Trust and MY Gold Investments Ltd. He has released a musical number, Tū Mai, which includes various native tracks, he has been chair of Gisborne/Tai Rāwhiti Rugby League since 2007, and is a member of the New Zealand Rugby League Board.
Mr Foon is responsible for leading the work of the Human Rights Commission in promoting positive race relations.