Dr Melanie Riwai Couch
Niho Taniwha: Improving Teaching and Learning for Ākonga Māori
Dr Melanie Riwai Couch
Dr Melanie Riwai-Couch is the author of the recently published book Niho Taniwha: Improving Teaching and Learning for Ākonga Māori (Huia Publishers, 2021). She is a researcher and evaluator who has worked in local and national leadership roles in the education sector, as well as internationally in tertiary education. Melanie has worked in and with schools, kura as a tumuaki (principal), with kāhui ako, for iwi (Te Rūnanga o Ngāi Tahu) and the Ministry of Education. For nine years she trained secondary school teachers at the Christchurch College of Education.
Melanie is an appointed member of the Ngārimu VC 28th Māori Battalion Scholarship Board and served as a member of the Competence Authority of the New Zealand Teachers Council | Matatū Aotearoa for three years. In 2021 and 2017 she was a judge for the National Ngā Whakataetae Manu Kōrero speech competitions.
Melanie has a PhD in Education awarded by the University of Canterbury in 2015. Her doctoral research investigated iwi-school communities of practice and their contribution to Māori student achievement. Prior to her doctorate Melanie completed two Ed.D. papers in Education Leadership and Change through Griffith University, has a Master of Education with Distinction (University of Canterbury), a Bachelor of Education specialising in Physical Education and a Secondary Diploma of Teaching.
Melanie and her husband Jared live in Christchurch with their five children aged 21 – 12 years old.
Culturally Responsive Practice in your School
Educational success for Māori students is about more than academic achievement – it includes all aspects of hauora (health and wellbeing). Melanie's book demonstrates how to create learning environments that encompass self-esteem, happiness and engagement in Māori language, identity and culture.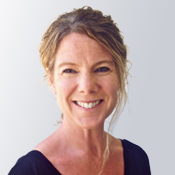 Shirley Pastiroff
Being a Mindful Leader…let's focus on YOU
Shirley Pastiroff
Shirley Pastiroff is a registered counsellor and mindfulness trainer at Renew Your Mind. She specialises in training the brain to reduce stress, increase vitality and productivity, whilst also enriching the key relationships in our lives, both professional and personal. 
She works across the education and commercial sectors as well as with individuals and families. Shirley  is a former BBC documentary-maker, she is married to a teacher and they have five children.
OVERALL GOAL:
We 'overflow' in our lives, so when Leaders of influence discover the possibility of living from a Green-brain state, especially those in schools who impact students, parents and colleagues, the people they lead or interact with, automatically benefit.
THEORY: The brief science behind brain physiology – the effects of stress versus the benefits of calm, active presence, using a simple traffic light system model:
Red is the brain in fight/flight – under threat, pumping cortisol and adrenaline.
Orange is the brain in Busy or To Do mode – effective up to a point, but mostly planning ahead to ward off threat, often teetering on the edge of stress.
Green is the calm and present brain – has flexibility and presence, but is also the most productive brain state (often misunderstood as the resting brain). Green-brain is the secret behind partnering high-intensity work with good mental health.
PRACTICE – What could this look like for senior leaders in everyday life? Easy-to-use strategies